AlorAir- Sentinel HDi120 Whole House Dehumidifier
Save

$230.00
Save

$230.00
Original price
$1,799.00
-
Original price
$1,799.00
AlorAir- Sentinel HDi120 Whole House Dehumidifier,
Benefits
120 Pints at AHAM,

up to 3,300 sq. ft.

5 Years Warranty, cETL Listed,

Basement Dehumidifier with a Pump, Crawl Space Dehumidifying.

Condensation, Drain pump and hose included in unit.
Dehumidifier Features
AlorAir Sentinel HDi120 Whole House Dehumidifier 120 Pint. It has cETL approved.
This Dehumidifier is ideal for dehumidifying your whole home removing, crawl space and basement up to 18.9 gallons (120 pints) of water per day.
For your convenience, it can be ducted to your HVAC system and designed with the remote monitoring function so it is easy to access in any location. It makes this unit an ideal choice for places where remote sensing and controlling is required, It is also a good choice for the sound insulation and saving space usage.
The AlorAir Sentinel HDi120 Dehumidifier is designed for smaller homes, townhomes, condominiums, basement and crawl space applications. It can also help to resolve damage to inventory and building maintenance due to dampness.
Product Description:High Performance and Durably Built:
This Dehumidifier is Ideal for Dehumidifying your Whole Home and Basement or Sealed Crawl Space Removing up to 18.9 Gallons (120 Pints) of Water Per Day, cover 3,300 Sq.Ft. Compact and Light also Equipped with Quality Carrier Handles.
Designed for the Modern Home:
 -For Your Full Satisfaction, We Designed this Professional Dehumidifier with the Modern Consumer in Mind, All Special Features Make it the Best for Whole House and Crawl Space or Basement Applications, Remote Control System, Strong as the Tank, Microchannel Condenser Technology, Merv-1, and Merv-10 Filter, Low-Temperature Operation, c-ETL.
5 Years Warranty:
To Give You Even More Peace of Mind, It's Backed By a 5-Year Warranty, It has c-ETL Listed. Your 100% Satisfaction is Guaranteed with 5 Years Warranty and Great After-Sales-Service Team Countrywide.
Memory Starting And Turn On/Off Automatically】: This Crawl Space Dehumidifier Automatically Turns On And Off Depending On The Humidity Levels, Comes Back After a Power Failure, No Need To Turn On Manually. Ductable And Remote Controlled, Both Inlet and Outlet can be Ducted.
Long Time Lasting:
Equipped with Hydrophilic Aluminium Coils to Provide Long-Term Service Without Repair or Replacement. Just Place a Hose Over a Drain, Level-it, Plug it in, Set the Target Humidity, and You're done.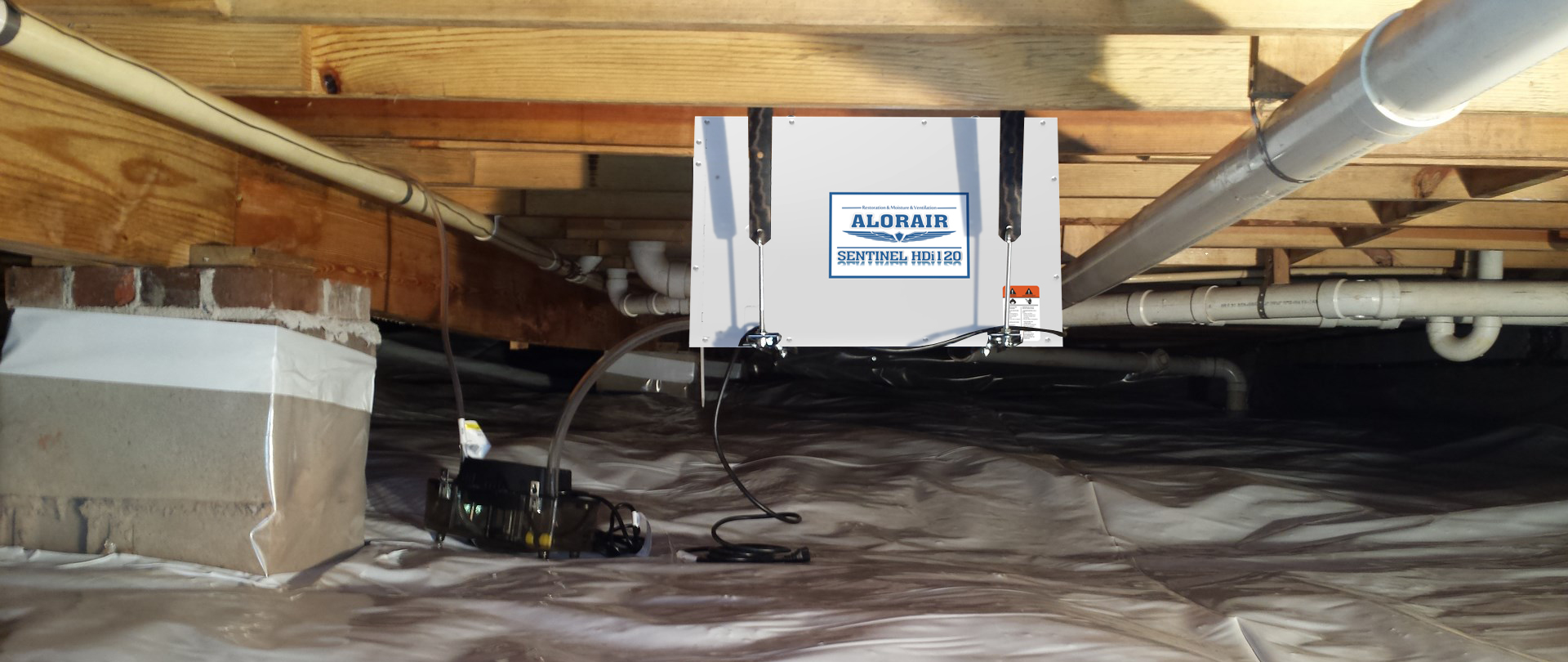 Dehumidifier Key Design Features
1. Microchannel Condenser Technology
BUILT TO LAST with Microchannel Condenser. The use of Microchannel Condenser Technology can improve the 50% dispersion effect of condenser, 30% heat exchange area and 50% refrigerant quantity. the efficiency of the dehumidifier can be increased.
2. Low Maintenance & Easy Operation.Electrical Access
Unscrew the 13 screws on the side panel.
Remove the screw on the control board cover.
3. Supply and Return Duct Applications
Ducting the dehumidifier allows the unit to be in one room while conditioning an adjacent room. Both the inlet/return grille and the supply grille are designed for 10" flex ducting. (Supply and Return Duct Collar Assembly need to be purchased separately.)
4. Dehumidifier Remote Control
All Alorair professional Whole home dehumidifiers are designed with the remote monitoring function, it makes this unit an ideal choice for places where remote sensing and controlling is required, It is also a good choice for the sound insulation and saving the space usage. (Buy Separately)
Specifications
| | |
| --- | --- |
| Size for | Up to 3,300 Sq.Ft |
| Air flow | 290 CFM |
| Extra Long Cord | 19.6ft (5.77m) |
| Functioning Temperature Range | 33.8~104? |
| Functioning Humidity Range | 35~90% |
| Item Weight | 81 pounds |