AlorAir- Storm LGR 85 Extreme Commercial Restoration Dehumidifier-WIFI
Save

41

%
Save

41

%
Original price
$1,600.00
-
Original price
$1,600.00
SKU
Storm LGR Extreme-Red-WIFI
AlorAir- Storm LGR Extreme Commercial Restoration Dehumidifier-WIFI
WIFI Control Commercial Restoration Dehumidifier(LGR Technology) Built in Pump, Capacity: 85PPD (AHAM), 190PPD (Saturation), Smart App Control.
Overview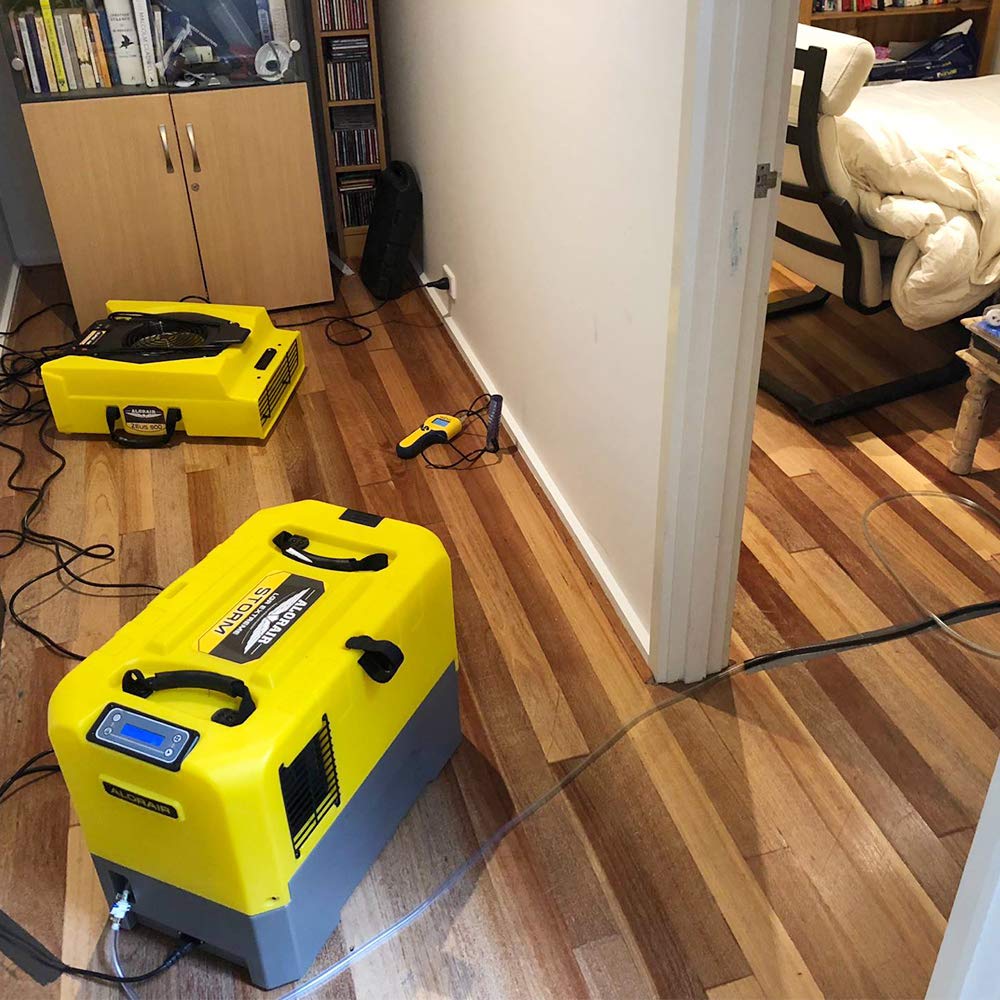 Built compact – lightweight – small in size and with high capacity The Storm LGR Extreme dehumidifier, will protect your household items, your home's structural integrity and you and your family from the effects of high humidity.
The Storm LGR Extreme dehumidifier is built to tackle after flood restoration problems. House flooding does not always have to be rainwater flooding indoors, leaking or overflowing sink or bath tabs can cause flooding indoors. it important to dehumidify the space especially after you have cleared all the water. Dehumidification will help dry the absorbed water in the walls, floor, and household items.
Key features
Automatic defrosting system.

Memory Starting.

Easily removable and washable air filters.

Water-Full protection.

Drainage: heavy-duty condensate pump.

Quick Access to Pump and Main Board.

Small, compact and lightweight.

Rare earth alloy Tube Evaporator
---
Applications
The Storm LGR Extreme dehumidifier incorporates state of the art innovation technology to provide better dehumidification. It has passed professional testing and receives very feedback thanks to its ability to provide better results.
The Storm LGR Extreme dehumidifier is built to tackle any flood and restoration problem. Built with a waterproof molded exterior casing that protects the unit from the harsh moist environment the dehumidifier will be deployed.
The Storm LGR Extreme dehumidifier can be deployed for :
Carpet drying.

Laundries.

Basement and cellar dehumidification.

De-flooding.

Drying furniture.

Laboratories.

Garages.

Storage areas.

Industrial institutions.

 


The Storm LGR Extreme is a high COP dehumidifier, meaning this unit consumes less energy compared to other dehumidifiers in the market today. Save on energy! Control indoor humidity! Invest in a Storm LGR Extreme dehumidifier.
Specifications

| | |
| --- | --- |
| Power | 115V/60HZ |
| Current | 5.6A(115v/60Hz) |
| COP | 2.44L/Kwh |
| Size For | Up to 2,300 Sq.FT |
| Filter | MERV-8 Filter |
| Air flow | 210 CFM, 350 CMH |
| Sound Pressure Level | <58DBA |
| Refrigerant | R410A |
| Wheel | Portable Wheel |
| Draining | Condensate Pump |
| Defrosting Control System | Automatic Defrosting |
| Functioning Temperature Range | 33.8-105? |
| Functioning Humidity Range | 35~90% |
| Capacity115V(80ºF-60%) | 85Pints |
| Dim (L X W X H) | 22.8 x 17.3 x 13.6 in |
| Loading quantity | 20": 180 Sets?40": 412 Sets? 40" HQ: 515 Sets |